Tokyo Great Kayaking Tour (TGKT) is a kayaking tour exploring Tokyo's canal on the kayak. Paddling and floating, you will feel relaxing and almost forget you are in the big city.
Spring time cherry blossom trees along the river and canal will treat you as a VIP guest! Kayaking in the summer will make you cool down with breeze and in the autummn you will find the leaves on the tree change their color yellow and red.
Please participate our tour and enjoy this unique experience with us!
The start and finish time for tours differ depending on the tidal level.
So please check our tour calendar or Facebook page for the details.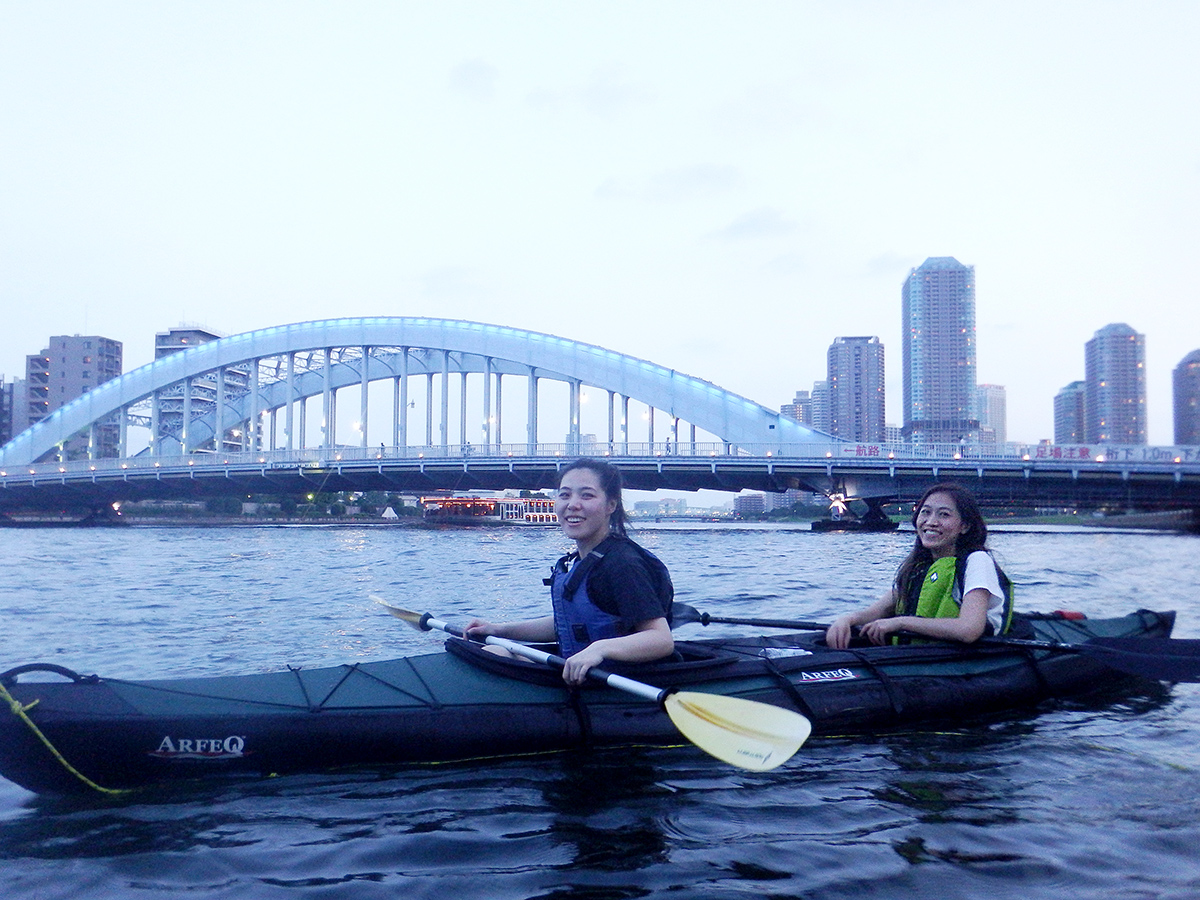 2018 Summer (From 28th. May – 14th. September, except some Wednesday, Weekend, National Holiday)
Please check our tour calendar.
5,000 Japanese Yen
(1 hour) / 5 Km
★ (Easy)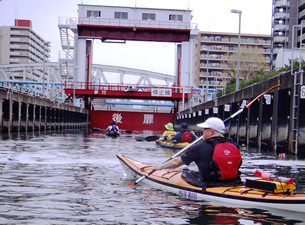 On irregular dates
9,000 Japanese Yen
8:30 am – 11:30 pm (3 hours) / 12 Km
★★ (Moderate)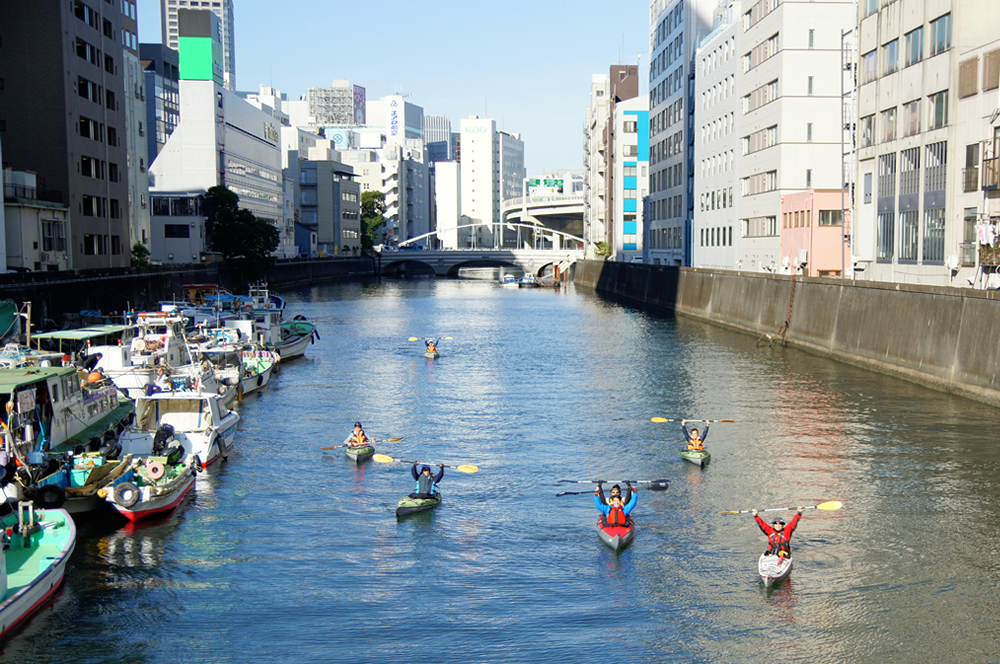 On irregular dates
9,000 Japanese Yen
8:30 am – 11:30 pm (3 hours) / 15 Km
★★★(Better with some kayak experience)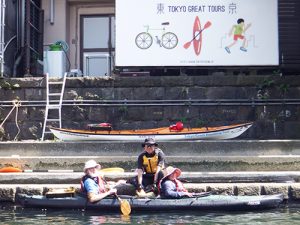 On irregular dates
7,000 Japanese Yen
8:30 am – 10:30 pm (2 hours) / 5 Km
★(Easy)