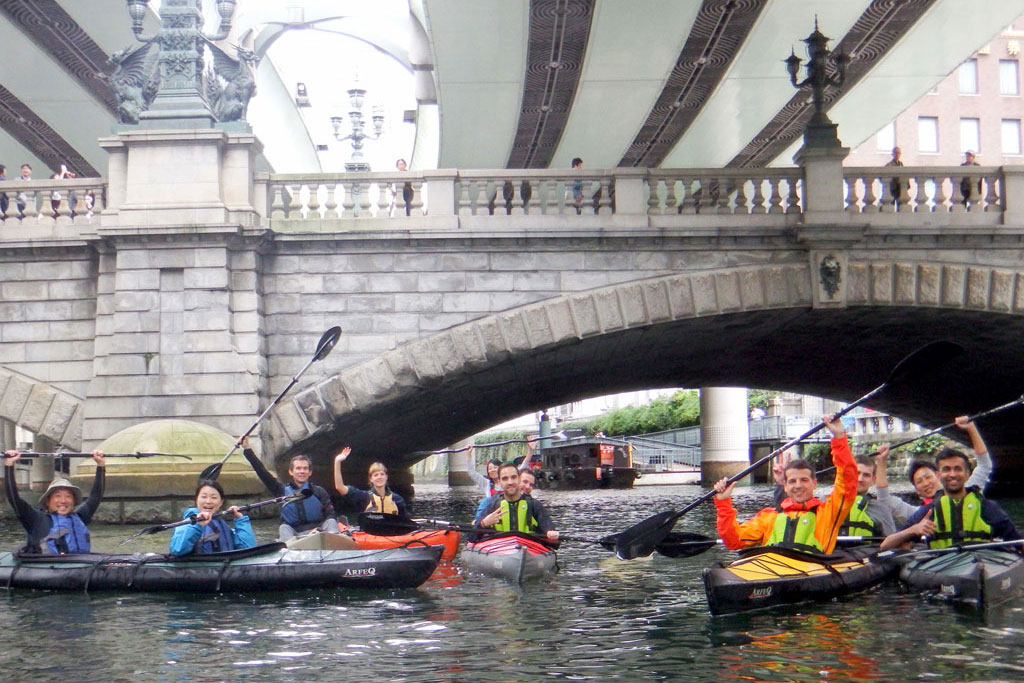 Highlights
・ Paddle under highway through financial area
・ Nihombashi, Japan bridge, kilometer zero point for Japan's national highway network
・ Scenic Sumida river and Chuo bridge
Route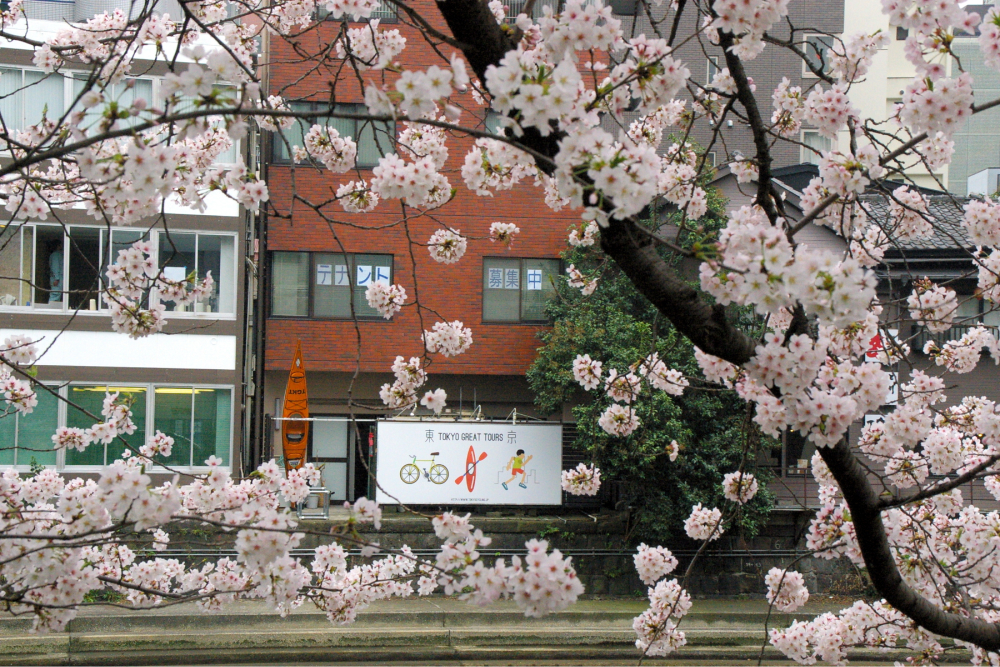 1. Meeting and tour starting place Tokyo Great Kayaking Tour office
(The start and finish time for tours differ depending on the tidal level)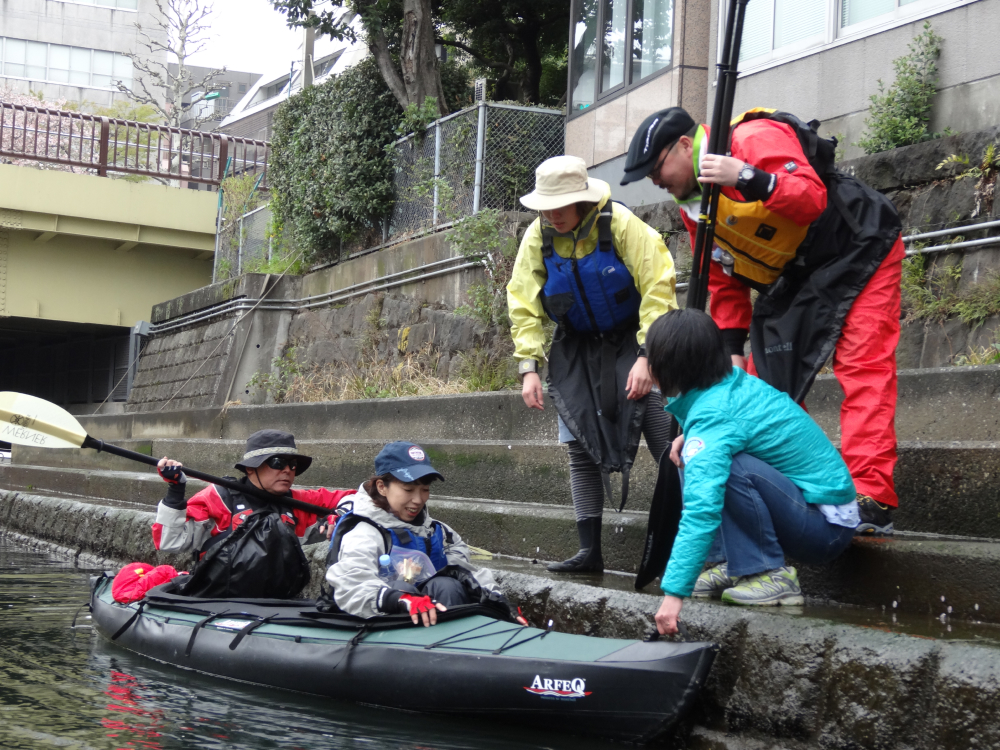 2. Boarding on our kayaks from Kamejima river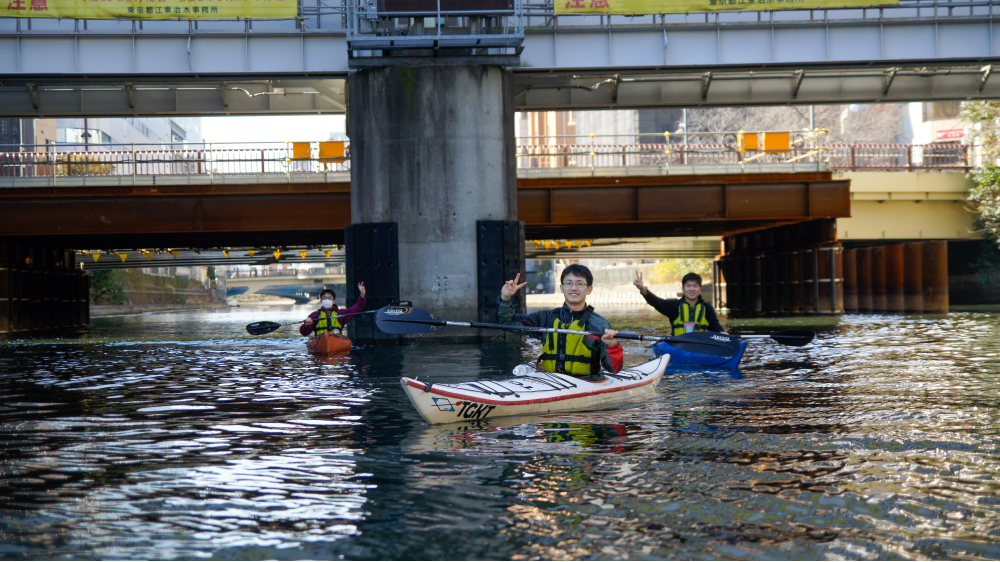 3. Passing through Nihombashi watergate, then paddle on Nihonbashi river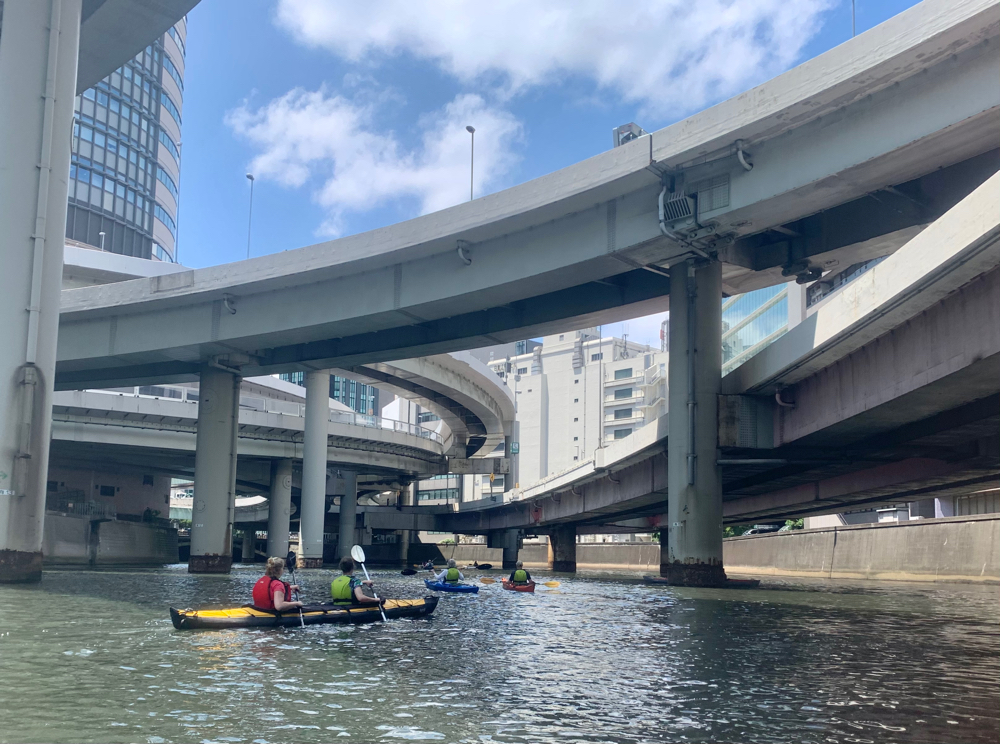 4. Paddle under Shutoko highways which were built in 1963.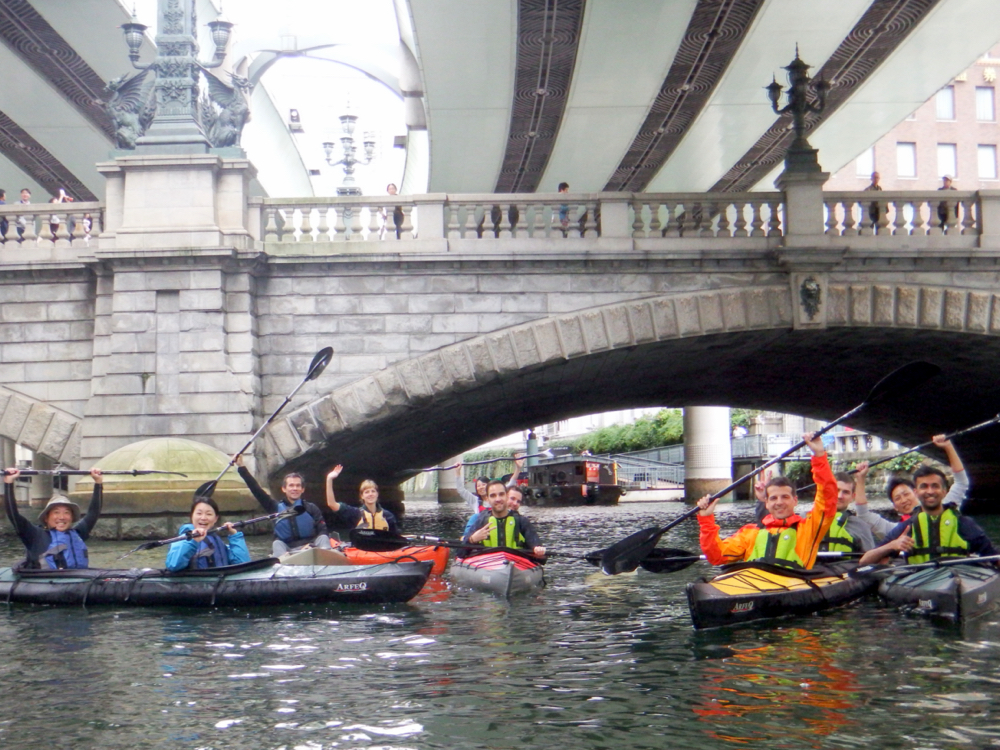 5. Nihombashi bridge, the current bridge was built in 1911 as the 20th. generation counting from the first bridge built in 1603.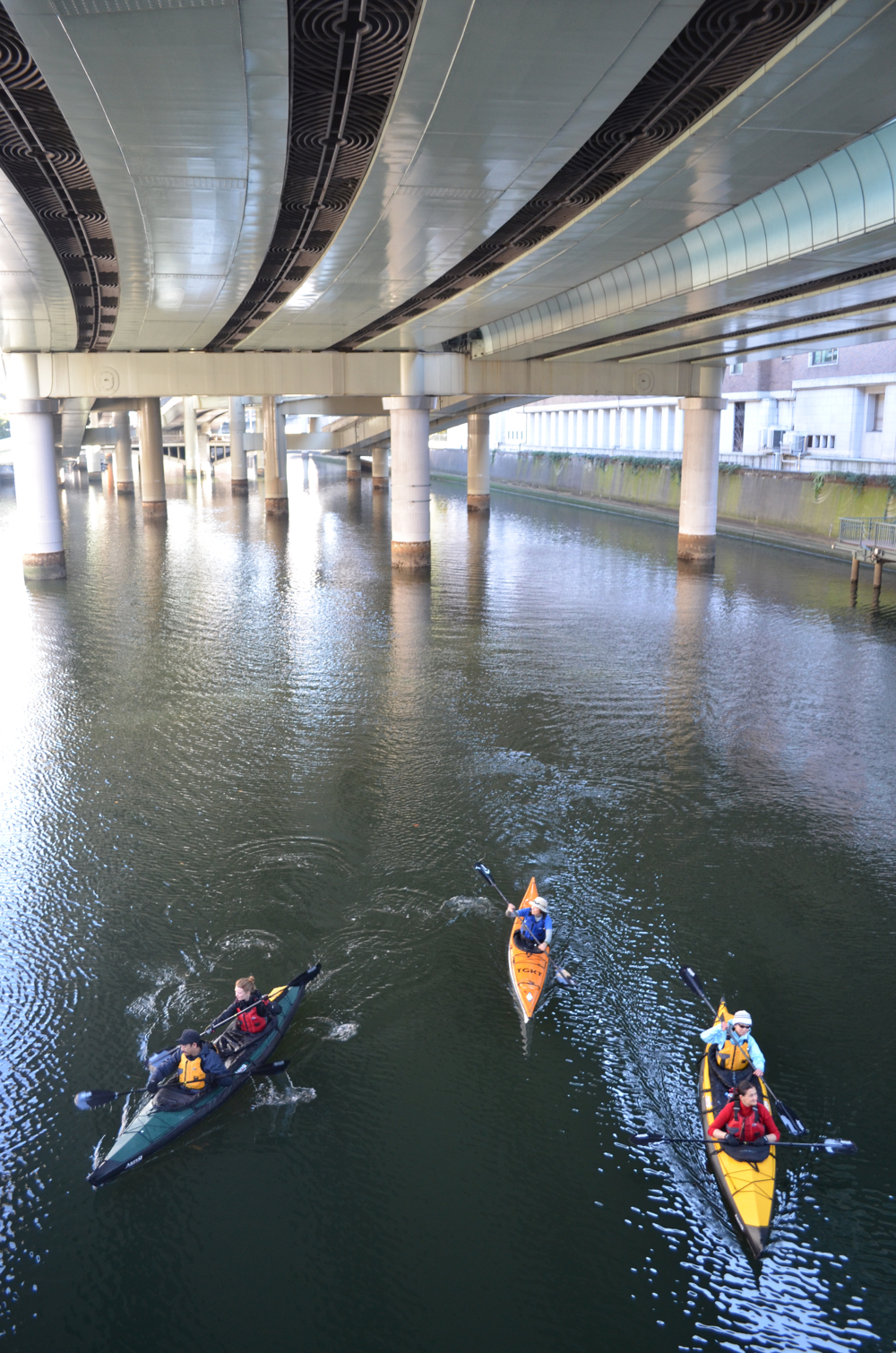 6. Passing under Nihombashi bridge then make U-turn to Sumida river.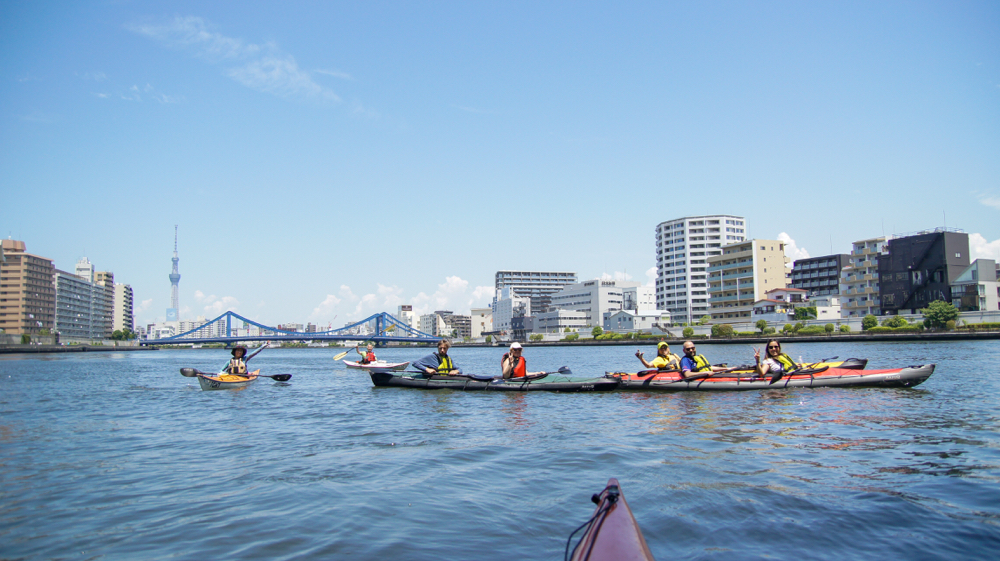 7. Paddle down (or up. depending on the tidal condition) Sumida.
Tokyo Sky Tree view over Eitaibashi bridge. Let's take a picture!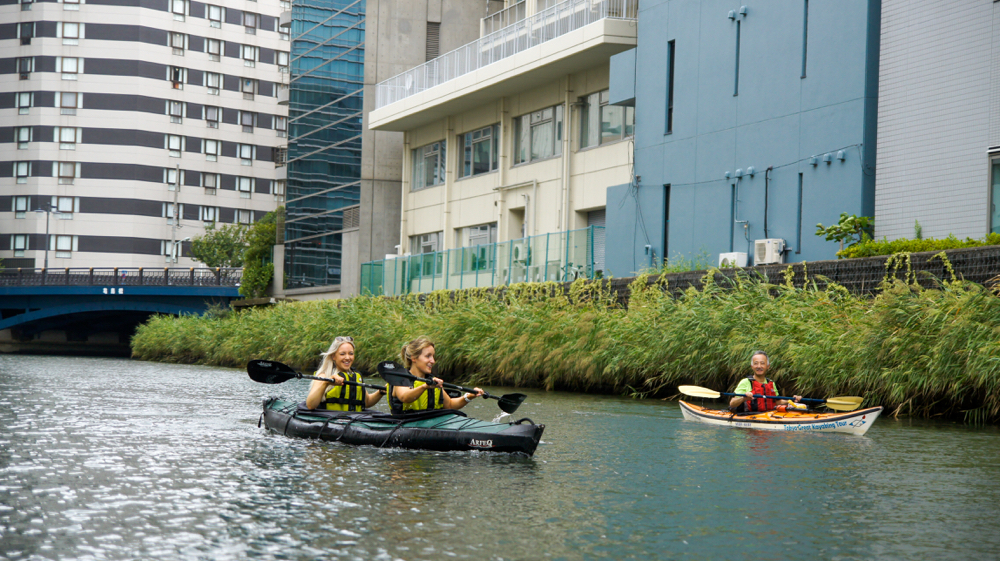 8. Back to Kamejima river, then back to our shop.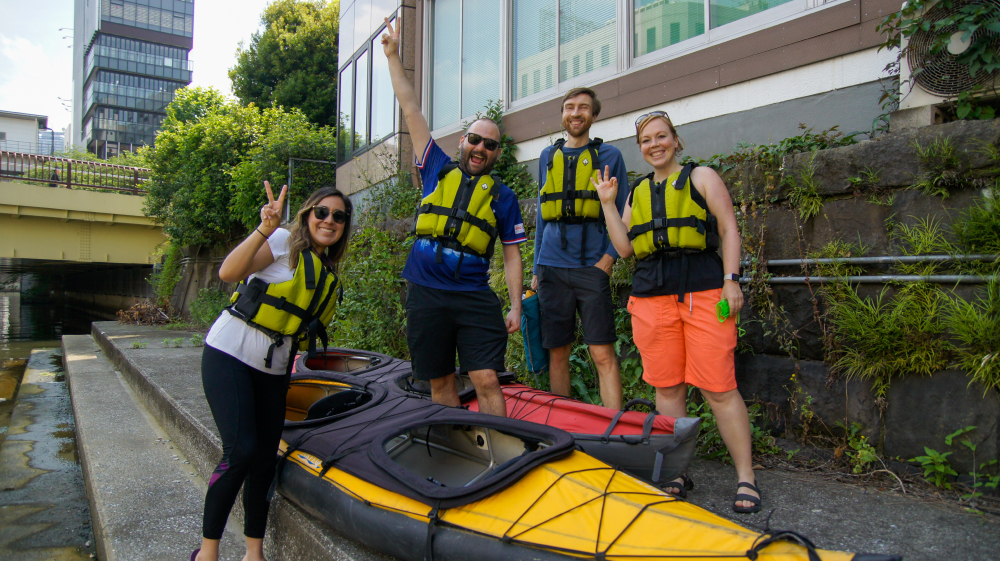 9. Goal!
Available on
On irregular dates. Please check our tour calendar or send us an email for the availability.
(Basically weekend only)
The start and finish time for tours differ depending on the tidal level.

Price & Difficulty
8,000 Japanese Yen
(including bottle of water, guide)
★(Easy)
Duration
1.5 hours (5 Km)
Meeting point
Our office : 1-3-2, Shinkawa, Chuo-ku
3 min. walk from Kayabacho station
[MAP]
Remarks
Capacity :
Maximum 10 persons (Minimum 2 persons)
Reservation :
Prior reservation is needed
Cancellation :
No cancellation charge (Please give us e-mail or call in advance)
If you'd like to cancel the tour, please let us know in advance, there are some guests who are on the waiting list. Thank you for your cooperation!
・Routes are changeable depending on participants, climate, seasonal events etc.
・Further questions, please see 'FAQ' page