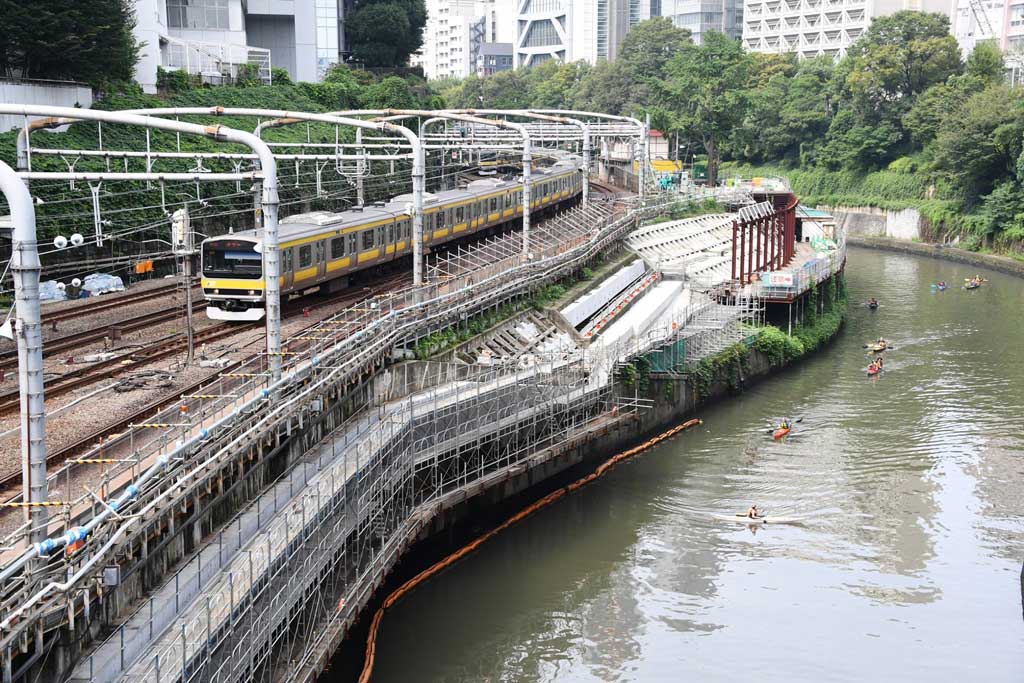 Highlights
・Paddle three different rivers
・Nihombashi river, paddlle under busy highway
・Kanda river, paddle next to JR train
・Ochanomizu is an artificial valley, you will see very unique combination, the valley and the city!
・Sumida river, paddle with waves made by power boats passing us
Route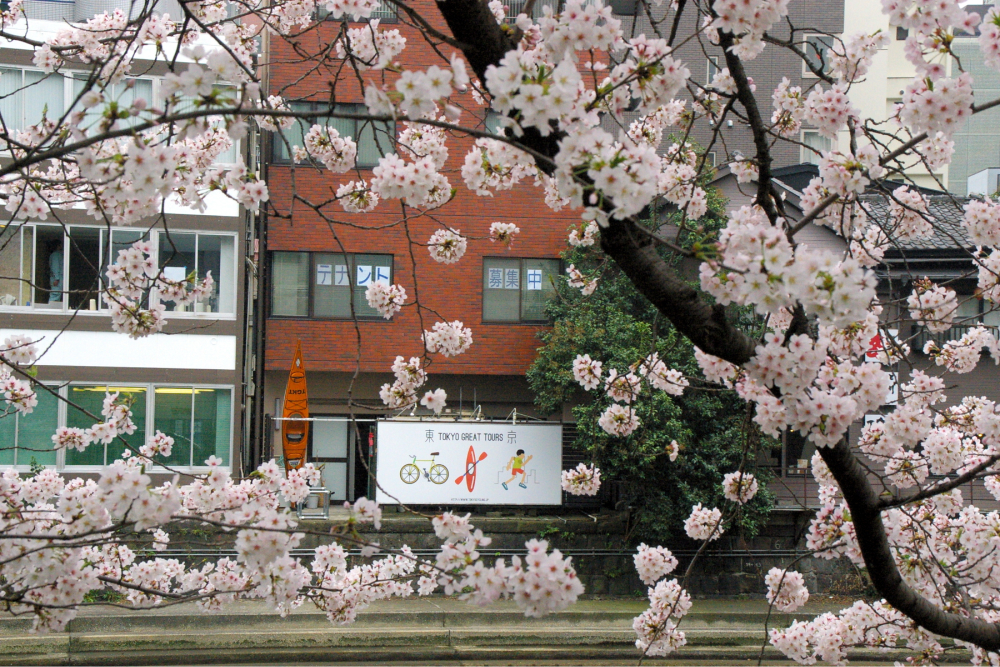 1. Meeting and tour starting place Tokyo Great Kayaking Tour office
(The start and finish time for tours differ depending on the tidal level)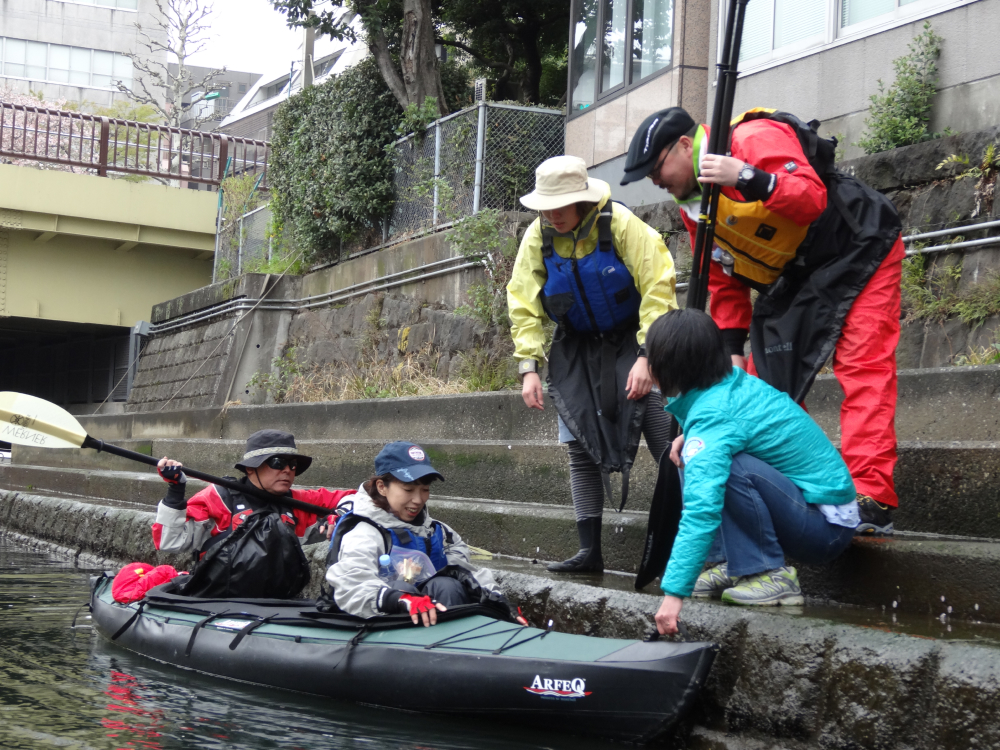 2. Boarding on our kayaks from Kamejima river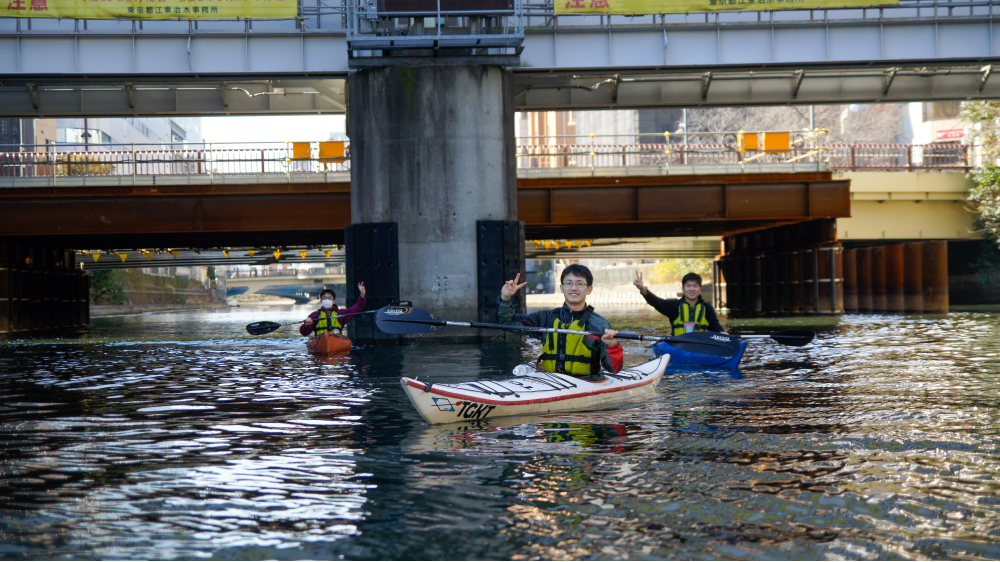 3. Passing through Nihombashi watergate, then paddle on Nihonbashi river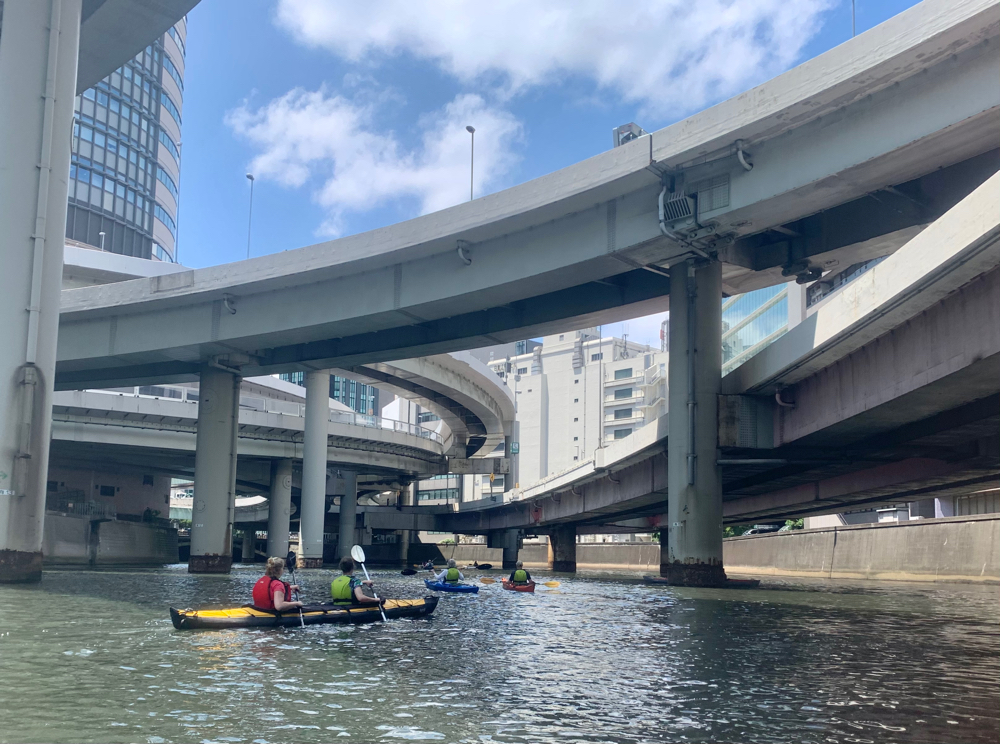 4. Paddle under Shutoko highways which were built in 1963.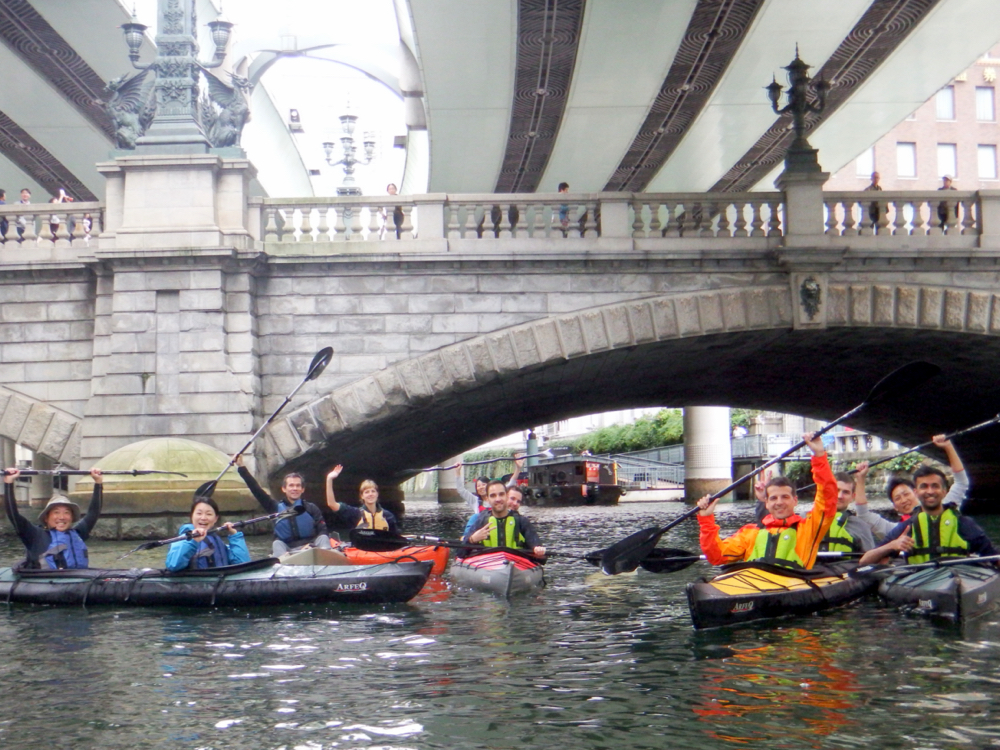 5. Nihombashi bridge, the current bridge was built in 1911 as the 20th. generation counting from the first bridge built in 1603.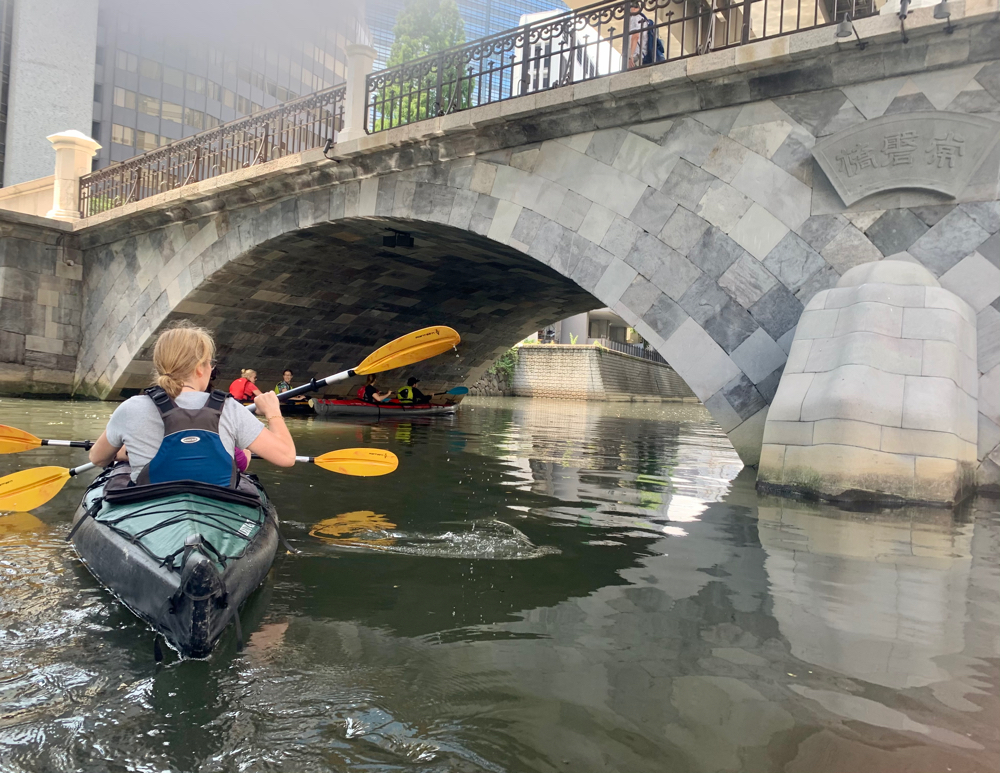 6. The oldest stone bridge in Tokyo, Tokiwabashi (Built in 1877). The old castle wall and gate on your left and The bank of Japan Head Quaters building on your right.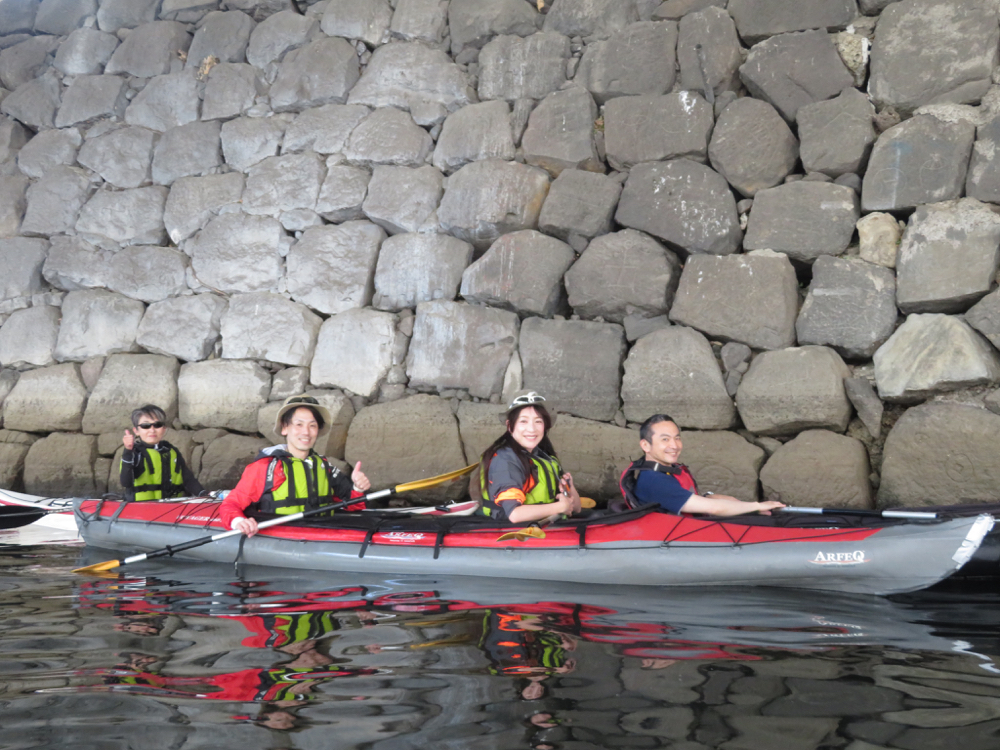 7. This part of Nihombashi river was used as the moat of Edo castle in the 18th. century.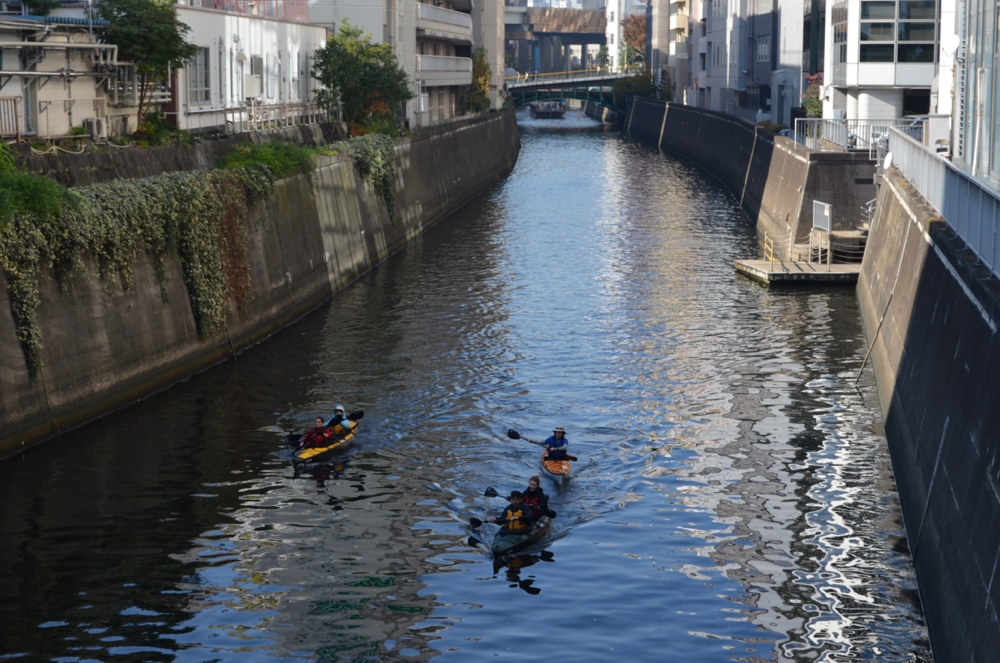 8. Turn right when we meet Kanda river. White round thing is the roof of Tokyo Dome.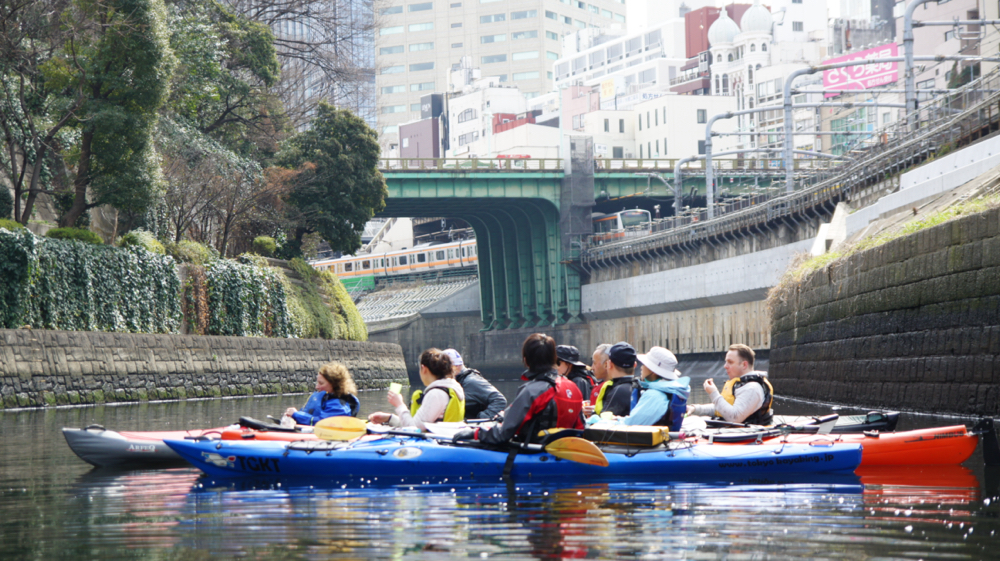 9. Tea break at Ochanomizu valley.
10. Continue paddle on Kanda river along JR line. After a famous electric town Akihabara, then Asakusabashi.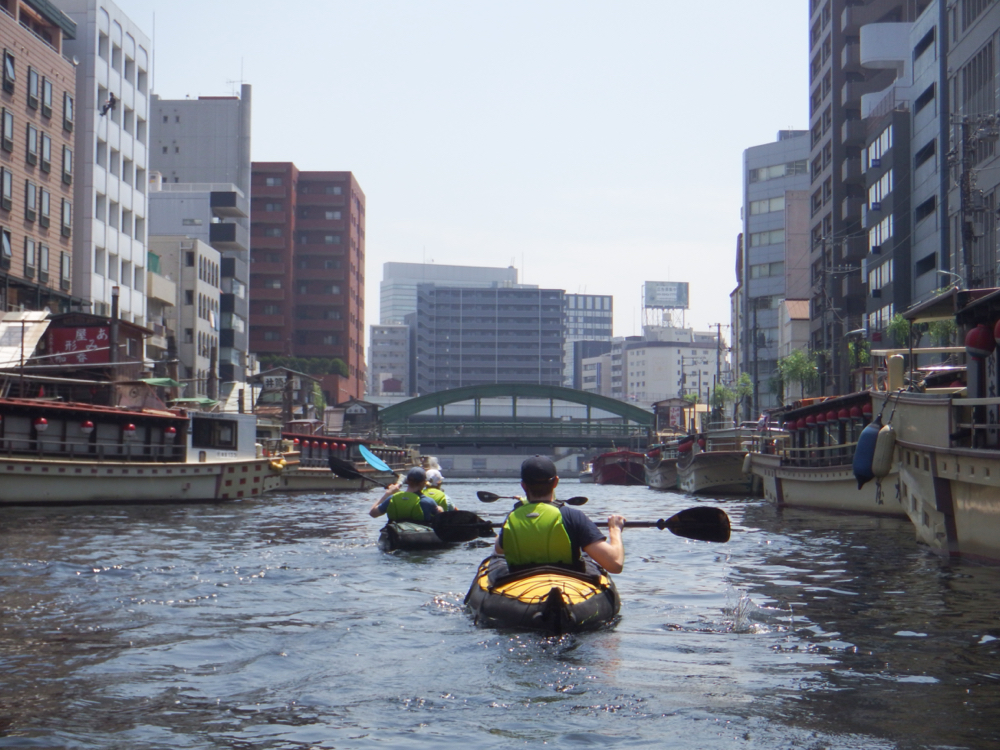 11. Asakusabashi area, where used to be a popular Geisha town. You will smell a good old atomosphere.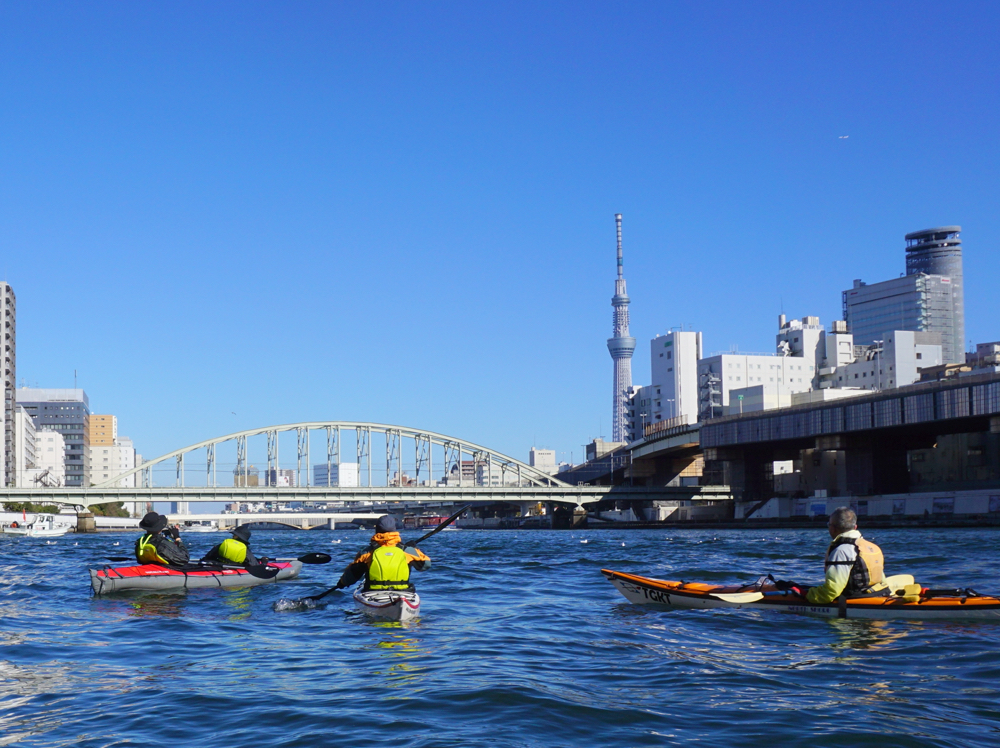 12. Paddle into Sumida river. Tokyo Sky Tree on your left hand side.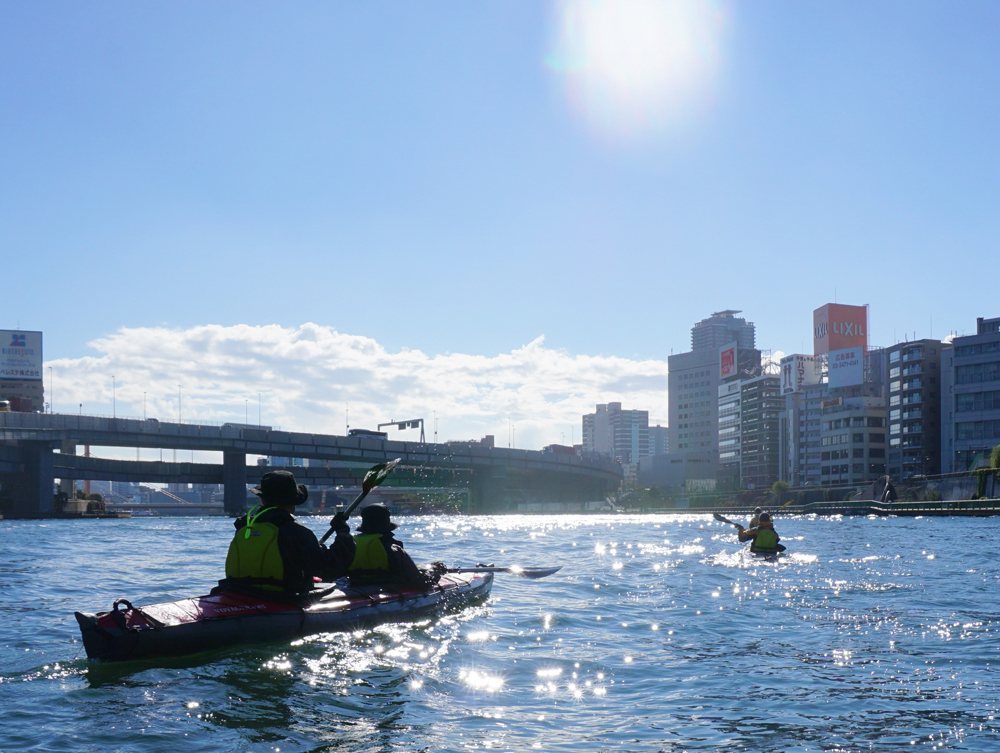 13. Down Sumida for about 3-4 kilo meters then turn right to Nihombashi river back to our shop.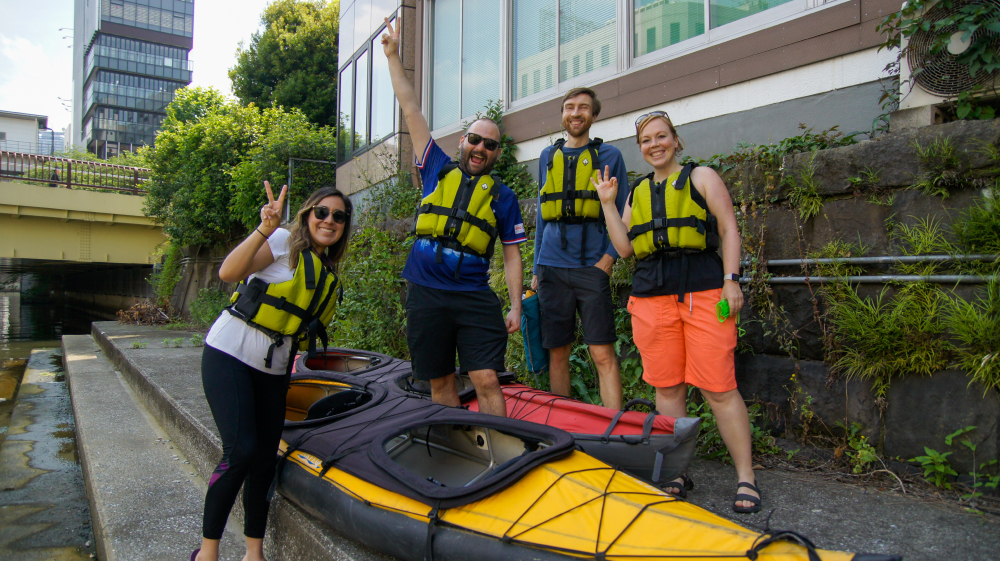 14. Goal!
Available on
On irregular dates. Please check our tour calendar or send us an email for the availability.
(Basically weekend only)
The start and finish time for tours differ depending on the tidal level.

Price & Difficulty
10,000 Japanese Yen
(including bottle of water, guide, snack)
★★★(Better with some kayak experience)
Duration
3 hours (15 Km)
Meeting point
Our office : 1-3-2, Shinkawa, Chuo-ku
3 min. walk from Kayabacho station
[MAP]
Remarks
Capacity :
Maximum 10 persons (Minimum 2 persons)
Reservation :
Prior reservation is needed
Cancellation :
No cancellation charge
If you'd like to cancel the tour, please let us know in advance, there are some guests who are on the waiting list. Thank you for your cooperation!
・Routes are changeable depending on participants, climate, seasonal events etc.
・Further questions, please see 'FAQ' page