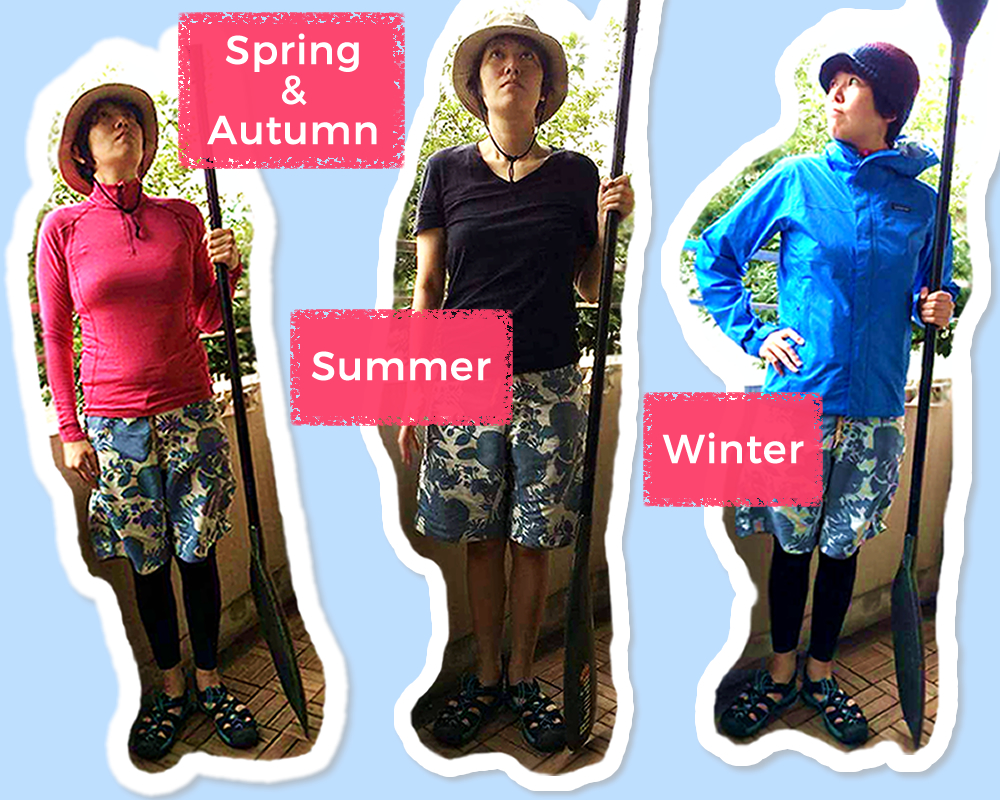 How to dress for kayaking?
Kayak is the sports you will get wet by by the splash or the water dropping from the paddle. In spring to autumn you might become sweaty by paddling.
So please make sure to wear something quick dry sports shirts and shorts (nylon or polyester are better) for your comfortable paddling. We recommend you to wear a light jacket even in the summer as you might be cold if the wind blows your wet body.
When you dress properly you will have more fun in kayaking!
Here are the examples of kayak outfits for different seasons. Please refer them for your preparation. If you have any question, please feel free to ask us!
LET US TAKE YOU ON A JOURNEY
東京都心をカヤックで散歩 非日常な体験を是非どうぞ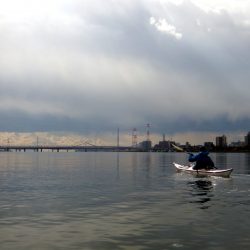 Actually winter is very good season for kayaking! Kayaking is a sports, the exercise level is same as light jogging, so you will become easily hot while paddling. And water is much cleaner in winter. So please don't be afraid to book the tour!
Previous
Next